Dated classrooms get modern makeovers
Hang on for a minute...we're trying to find some more stories you might like.
In the summer of 2018, two classrooms were renovated hopefully becoming a start of a series of classroom renovations throughout the school. Freshman health teacher Ms. Zogata and math teacher Mrs. Johnson have updated classrooms as pilot runs.
The Classroom Physical Environment Committee meets to discuss and determine how up to date the layout of classrooms are. Fortunately, last year the school found the funds to renovate two classrooms. The committee is looking to add more color instead of just plain white. The expansion will take time, but the physical environment is improving gradually.
"They are trying to research the best practices out there, to see what caters best the school's needs. We hope to expand the renovations according to our budget. We are getting renovations done to two new classrooms for sure by next fall," said superintendent Dr. Ticknor.
Zogata's room is freshly painted and equipped with new whiteboards, desks, and chairs. Johnson's room also is freshly painted with new additions, such as dry erase tables, cafe high tables, a variety of chairs, and two dry erase walls. Both rooms have a blue and green color scheme, completed with blue fabric draped over the lights, in order to create a tranquil learning environment.
"I love the desks, I love the tables, you can move them around into various combinations of things, I think it has enhanced me to have something different after 17 years," said Zogata.
Following the modernizing renovation of the Citgo Innovation Academy, the classroom renovation products should fit with the new contemporary aesthetic of the library.  The purpose behind the renovations is creating a more welcoming and as well as modern and relevant for the students.
"I actually really enjoy learning math in Mrs. Johnson's newly renovated room. The renovations make the room so useful and help me pay attention and participate in math class. Specifically, I love the dry erase board desks because I can practice math problems quickly without wasting paper," said sophomore Amanda Rice who is in math III honors.
Hopefully, the renovations will spread school-wide gradually in the near future, depending on the budget.

About the Writers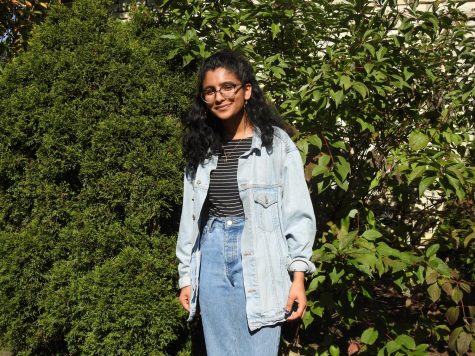 Nour Longhi, Staff Writer
Nour Longi is one of the many sophomores attending Lemont High School. She can not leave for school without drinking a cup of green tea. After school,...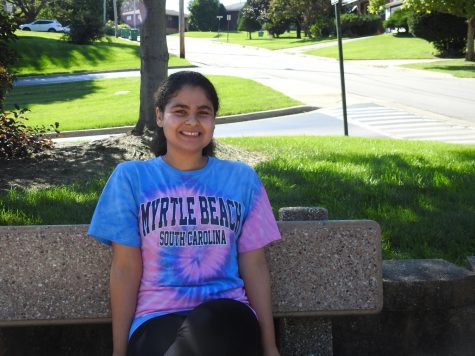 Leena Alul, Staff Writer
Leena is a senior at Lemont high school, who is not far away from graduating with the class of 2019. She did not get enough of journalism her junior year,...