Is educational technology actually hindering learning?
Schools in the United States spend about $56 billion a year on student technology. As reported by acsd.org, that's roughly $400 a student every single year, but are the outcomes worth the initial investments? In an ongoing battle between old and new school(literally and figuratively), it's worth noting whether or not technology is improving the learning experience, and it's definitely important to know if its harmful.
There's no denying that technology allows students to explore new subjects and careers as well as achieve deeper levels of understanding. One look into a digital art or CAD classroom and the devices speak for themselves.
3D printers and robotics kits, for example, grant students the opportunities to learn about simple machines, understand the ways different types of transportation work, and even design possible solutions to natural disasters. Almost all devices rely on computer programs that are constantly being updated and finalized.
Clearly, technology is advantageous in STEM related electives. But what about traditional mathematics and english courses?
As portable tablets, laptops, and chromebooks have finally reached affordable prices for most schools, they've been rapidly implicated into 1:1 school programs more often; now they able to be used in standard classes where they may not have been necessary before.
In a recent study conducted by Michigan State University, researchers gave students their own laptops and then tested them in math, English, writing, and science. Students who were given laptops scored significantly better, as they used the laptops to do more than just note-take, something that could be very significant according to the researchers.
However, data also proves that traditional paper and pencil note-taking improves comprehension and retention. Princeton University as well as the University of California at Los Angeles found that students who hand write notes perform better than peers who type them.
"Students who hand-wrote their notes remembered more than those who typed because even though they were able to transcribe fewer words, they had to think more about summarizing versus writing verbatim as the computer users did," the researchers speculated. Others believe technology is simply distracting.
However, even if it is true, these slight disadvantages are not enough to outway the benefits when it comes to the rapidly evolving technological opportunities available to students. If students prefer to not be distracted, they can simply turn off their phones or stay on one tab at a time. Technology is here to stay, and while there are benefits to traditional methods of learning, there's no denying that the possibilities with education technology are endless.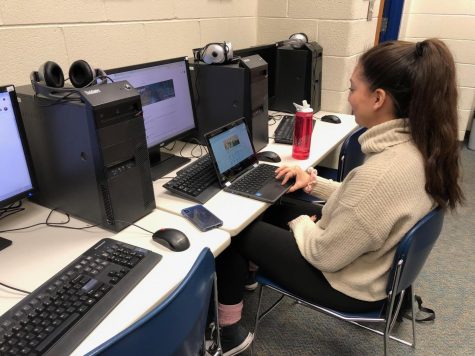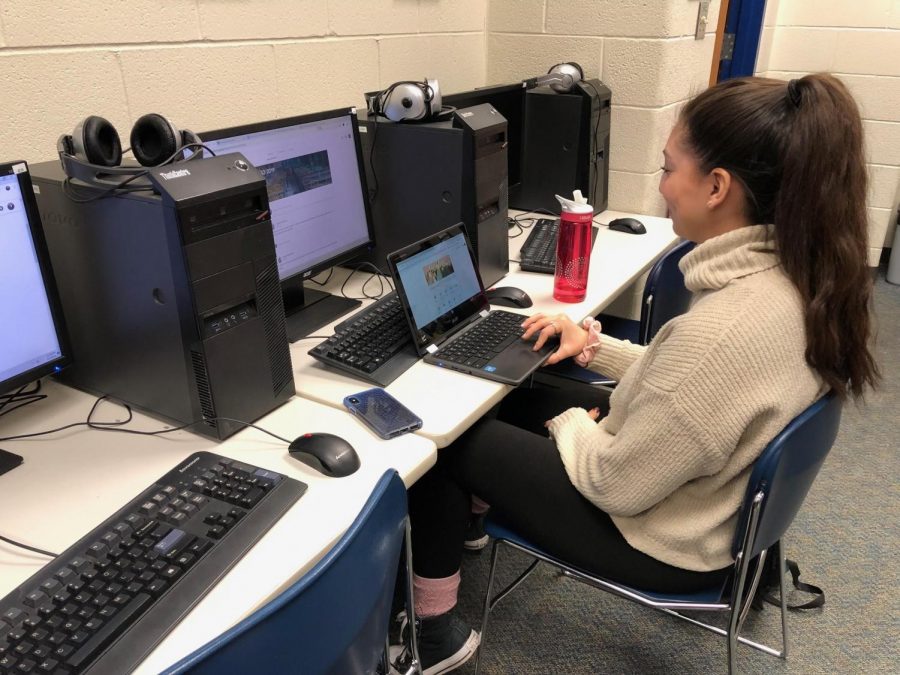 About the Contributor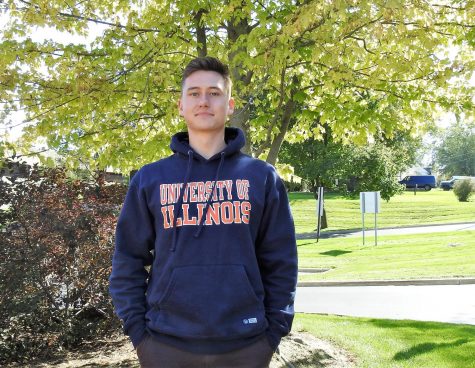 Chris Duda, Editor in Chief
Chris Duda is a senior who loves to write for the school newspaper. From the Tom-Tom to several other clubs, he also likes getting involved in school and...