Class color day causes controversy
Hang on for a minute...we're trying to find some more stories you might like.
Class color day has been one of the many traditions for spirit week preceding the homecoming dance. However, the custom also has its faults with some students showing less than exemplary behavior every year. In result, the suspension of the famed spirit day had been challenged by the concern of students. This year the matter has become more prominent due to its potential suspension if issues do occur this upcoming class color day.
Due to major upset within the school community, class color day still took place  this year, though the students were given specific instructions for expectations.  Before Thursday, students had been warned that if there was any tagging or hazing of any kind, the day would be removed in future years. In addition to that, Student Council created a video that was shown to all students on what kind of behavior was expected on Thursday.
Assistant Director of Activities Mr. Doherty said he wanted, "Freshmen to be a part of something and not to be afraid of something" which the all too common tagging and hazing have led to the latter in past years. Doherty believes we should be "fostering an inclusive environment for all students" and focus on "promoting friendly competition" throughout the school day and into the class competitions in the afternoon.
Doherty also commented on many of the positive signs that students have made that have demonstrated to him and other faculty members that this year's class color day will be the best one yet. "The senior class stepping up to order class shirts" was one of the many comments he made on positive steps in the right direction made by students.

About the Writers
Madeleine Amberg, Staff Writer
Madeleine Amberg is a senior at Lemont High School and a writing enthusiast. Despite her large course load, she still finds time to be the president of...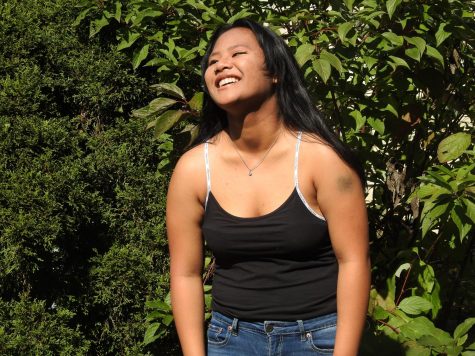 Lauren Tacbas, Staff Writer
Lauren Amber is a sophomore at Lemont High School and this is her first year on The Tom-Tom staff. Outside of school, Lauren Amber spends most of her time...